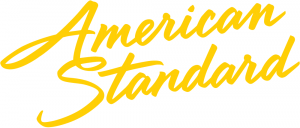 Boost your content marketing
Is your content marketing falling behind? Does your brand need to be a thought leader but no one has time to write long-form articles? Do you have a backlog of white papers, blog posts, and case studies to publish?
You need a writing partner. Someone who enjoys digging into complex topics, speaks the same jargon as your subject matter experts, and doesn't blink an eye at crafting a 2,000-word piece. My name is Jennie Morton, and I will supercharge your content marketing.
I relish creating articles supported by research and industry insights. I have a knack for understanding the nuances of technical topics and making them digestible for your audience. I love interviewing thought leaders and turning their expertise into practical advice.
Our collaboration will help further your B2B marketing goals:
Highlight the innovative ways your products or services are disrupting the status quo
Stand out as a knowledgeable resource in your industry
Reach decision makers or channel partners
Increase your volume of shareable marketing collateral
Content services include white papers, ebooks, educational blogs, ghostwriting, thought leadership articles, and case studies. I also offering hourly consulting and branding guidance. Please visit my portfolio page to see examples of client work.
I'm excited to support your marketing efforts! Please contact me at herringbonefreelance@gmail.com to get started.