Frank Lloyd Wright has always held a contentious place in the design world. His works are undeniably iconic, yet the construction methods and materials were shoddy. He had an innovative creative vision, but he tended to trample people on his way to success. He was not a man of high personal morals, but he would vigorously defend his projects from the wrecking ball.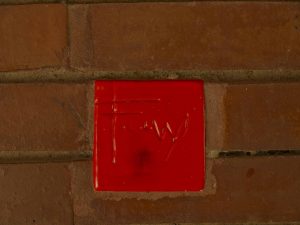 Here's where I stand – I don't give a hoot about his private life. And I can even begrudgingly overlook his near distain for structural engineering.
What I celebrate is that his Prairie School style is uniquely Midwestern. The majority of architects who become a household name are either international stars or prominent figures from the coasts – Frank Gehry, I.M. Pei, Charles and Ray Eames, Michael Graves, and Zaha Hadid come to mind.
The Heartland can proudly lay claim to Louis Sullivan of Chicago, whose stylized buildings still stand proudly in the Windy City and elsewhere in middle America. Sullivan, coincidentally, employed a young Wright as an apprentice for six years, leaving a lasting design impression that even Wright didn't deny. There are tomes upon tomes written about Wright's legacy if you're inclined but this CNN article provides a nice introduction if you need a refresher.
My first exposure to Wright was as a child. My mother shares the same hometown as Wright – Richland Center, WI. I traveled there many times and the route to my grandparents took us directly past the A.D. German Warehouse. This unusual commercial property was in a sad state of neglect in those times, but I could still discern the marvelous cast concrete ornamentation along the roofline. As an adult, I showed the building to my spouse and we both lamented its overlooked potential. I am so pleased to learn that this site has been rescued and is now open for tours that will lead to its eventual restoration.
But I didn't have to travel out of state to see a Wright design – all I had to do was visit the next town over. Mason City has Wright's imprint all over it, most notably the Stockman House and the historic district of Rock Glen. But the most thrilling example is the hotel. I viewed this structure every time I visited the adjacent mall growing up. It was in an even sorrier state than the German warehouse, all chopped up with retail stores and falling into a near state of abandonment. I was mesmerized by its ghostly shell, trying to imagine what it looked like in its heyday.
I am so glad that preservationists won out and revived the hotel. It's become a hub of activity and new business development in a downtown that had been slowly dying off. It's truly a one-of-a-kind experience and I tell everyone to go stay the night if they're up in the area.
I am the type of person who happily adds architectural tours to our vacation schedule. 2017 marked the 150th anniversary of Wright so it was an easy excuse to visit some of his sites. We went to Chicago and the entire time was devoted to gawking at buildings. I was so excited to check the Robie House off of my sightseeing list.
Located on what is now the University of Chicago campus, this private residence was completed in 1910 and is one of Wright's most celebrated Prairie style homes. I love all of the details in the living room, right down to the design on the carpet, the globe lighting, and the massive fireplace.
What captivated me the most is the beautiful expanses of glass. Light simply floods into the space. Wright referred to these windows as light screens and you can see how the eye is drawn to the outside. The cheerful planters add a connection to nature even though the home is in the middle of a metropolis.
The house is also notable for its use of a prow at both ends of the second floor living space. This pointed feature adds a nautical flair to the house, with the private quarters on the upper story resembling a ship's bridge.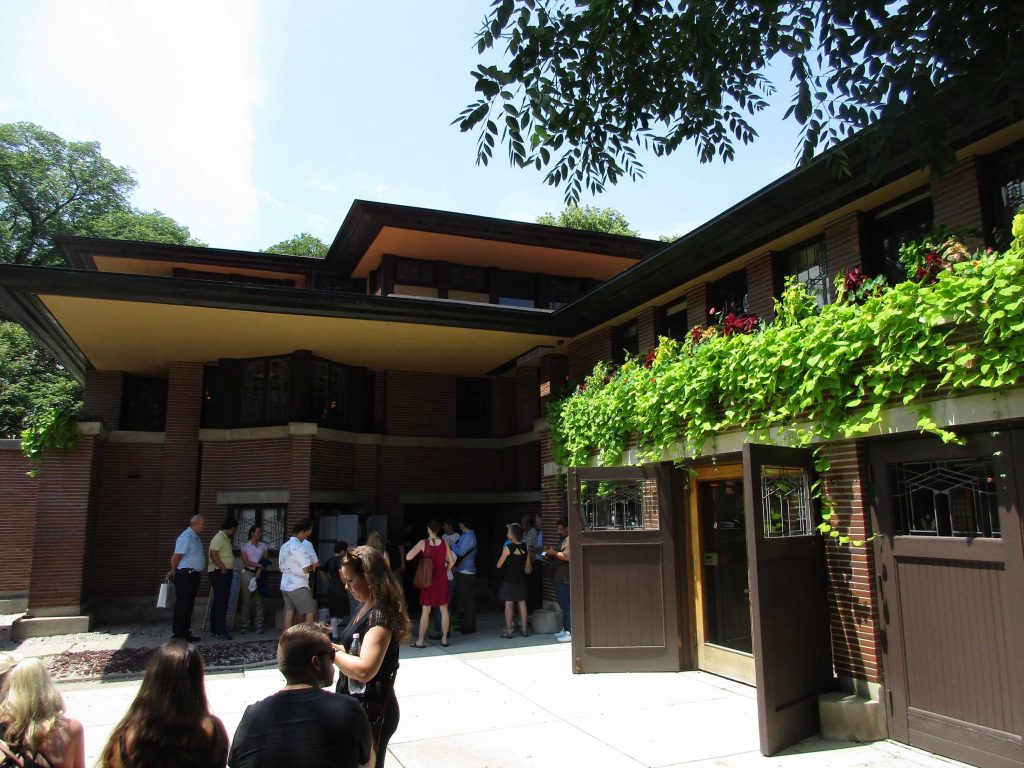 Leaded glass is infused into virtually every room and stairwell, even the kitchen (which I find endlessly amusing that Wright labeled as a "workroom" on blueprints). According to the Frank Lloyd Trust, "Wright designed 175 doors and windows for Robie House of which 163 original casements remain in the house today."
This house has suffered greatly over the years, its furnishings and architectural details plundered. It's impressive in its current state, but ongoing restoration efforts will utterly transform it one day.
A complete counterpoint to the Robie House is the Walter and Agnes Lowell House at Cedar Rock in Quasqueton, Iowa. If you love architecture and haven't visited this gem, add it to your summer plans now.
Cedar Rock is one of the most complete Wright designs remaining, including the furniture, window coverings, and dishes. It's remarkably well preserved and protected as part of a state park. Unlike the Robie House, the Lowell House is a single-story home with a compact footprint. While more utilitarian in design, this 1950 Usonian style house blurs the line between indoor and outdoor living.
The living area, dubbed the Garden Room, has three glass walls, clerestory windows, and built-in planters. It is built for entertaining but cozy enough to enjoy on relaxing evenings. I would love to tour this at night to see the view of the stars.
The dining area has a funky feel to it with this hexagon table, blobs of stained glass, and curated serviceware. There's a strong mid-century modern vibe to everything.
A hallmark of the Usonian style is the tadpole-shaped layout. The head of the house is the living room and occupies the largest square footage. You have to walk through a closed door or pass through the kitchen to access the private areas. Three bedrooms are located off to the right of this hallway while the left side is lined with book shelves. Its intentionally dark, making the signature Cherokee red floors and varnished wood paneling seem to blend into one another.
Even the best virtual tour can't capture the ambiance of these noteworthy design. I only showed highlights from the Robie and Lowell homes – there's nothing like going on an hour-long tour with a volunteer guide who loves to answer questions. At least in the Midwest, many Wright sites are also affordable or even free to tour. It's great knowing that your admission ticket goes right back into preserving these pieces of history.
What are your thoughts on Wright? Which of his sites have you seen or would like to visit?
On my Wright bucket list for the Midwest: Taliesin (Spring Green, WI), Stockman House (Mason City, IA), SC Johnson Administrative Building and Wingspread (Racine, WI), Seth Peterson Cottage (Mirror Lake State Park in Baraboo, WI), Lindholm Service Station (Cloquet, MN), and everything in Oak Park (Chicago).
All photos personal unless otherwise indicated.